manchester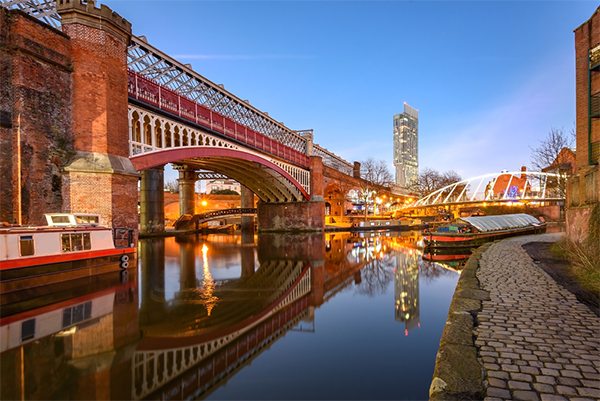 Manchester
Located in northwestern England, Manchester was a major manufacturing city in the cotton textile industry in the 18th century. The city retains its
extensive canal system
, once used to provide waterpower to its mills as well as to transport raw materials and finished goods.
After a period of economic decline following the demise of England's textile industry in the 1960s, Manchester underwent a revitalization in the early 2000s resulting in increased tourism and job creation.
Today, Manchester is the second most visited city in the UK after London. Its historic Victorian buildings and modern office buildings give the city a unique feel. Today, the city's former mill buildings and canals serve as cafes, shops, nightclubs, and museums. Manchester is also known for its football teams,
Manchester United
and Manchester City, both of which have a large and loyal fan base.Flights to Manchester are available via Manchester Airport (MAN).Make getting to Manchester as much fun as being there by booking discount first class or business class airfare with TopBusinessClass. Call or email one of our travel specialists today at (877) 784-0702 or
info@topbusinessclass.com
, or fill out our
easy to use form
.